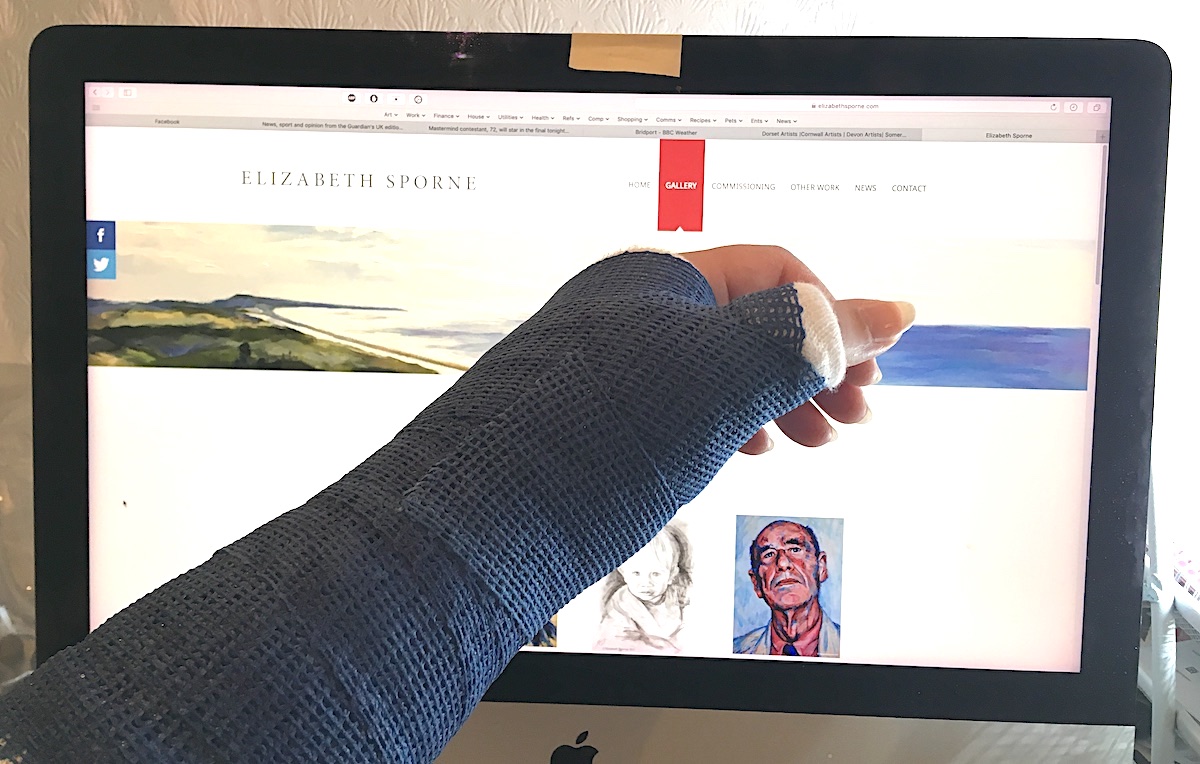 Back at the brushes?
21 June 2019
After a couple of weeks off, due to this (incurred two days after taking down the Poundbury display), I'm heading back into the studio today to attempt some work again.
I'm right-handed, and it's the left arm that's affected, so waggling paintbrushes won't be a problem... it's everything else, from squeezing out near-empty paint tubes to wielding and even cleaning tools. Frustrating!
It'll be like this much of the summer (I'll get a serious tan line, if we ever get any sun), but with commissions backing up and Bridport Open Studios scheduled for early September (more on that in due course), now that I'm off the heavy-duty pain meds I must get back to the easel.
So if you're around St Michael's of a Friday or Saturday (11-3ish) do pop up... you can make me a cuppa!