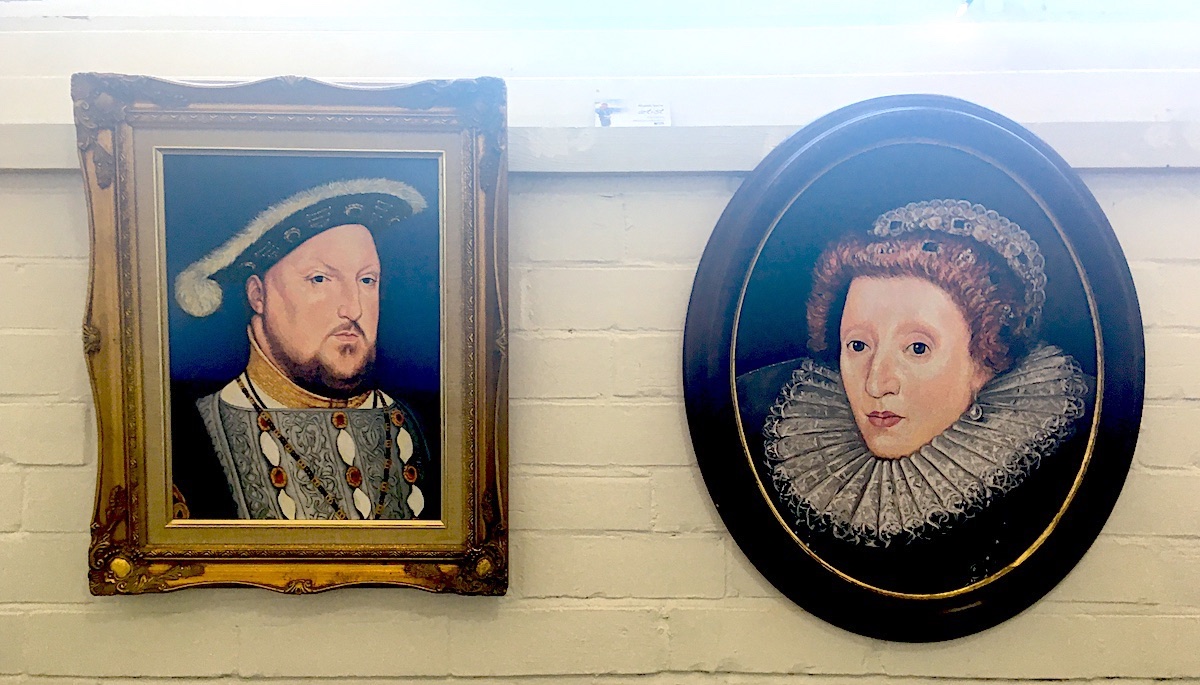 Friends at the Studio
23 April 2021
Today I'll be in the studio and I'm happy to say that I'll have company... it's allowed, they're 500 years old!
My client at Athelhampton kindly agreed I could have smaller copies made of the portraits of the Tudor monarchs, Henry and Elizabeth, that I'd painted for them. They're purely for exhibiting, not for sale, but it's really nice for me to have them around, I'd got used to those faces!
The portrait originals (not the original-originals, those masterpieces by Holbein and Metsys are held in great collections on the Continent, I mean my little interpretations) remain at Athelhampton House. The historic Dorset manor – where my paintings live – cannot open until May 17th, under government Covid restrictions, but its gorgeous Grade 1 Elizabethan gardens can now be visited by the public... so do make a date in your diary for the trip, it's well worth it. The studio copies were made by Wow Creative Print of Dorchester from my photos.
The studio is now open to the public, too, so you'll be very welcome to pop up – 11-3 today for me, with Sally doing Wednesdays and Saturdays for us both. We have Covid measures in place so everyone feels safe. We look forward to welcoming you back.