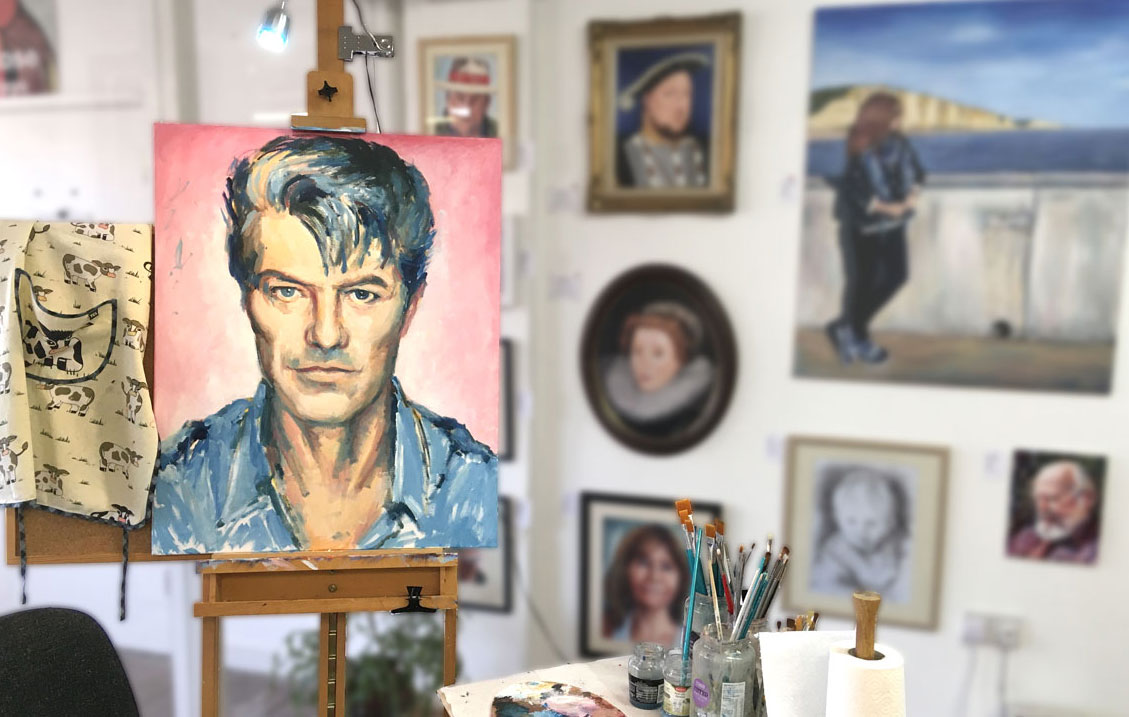 Work in progress...
02 June 2021
He's someone I've been thinking of painting for a while.
But with Dorset Art Weeks happening right now, and studio visitors coming and going, I couldn't really focus on a commissioned portrait – which often has to be kept under wraps until delivery – so instead I've used the opportunity to get going on him at last.
It's a sizeable canvas and the photo shows maybe four hours' (frequently interrupted) work, so there's a long way yet to go, but I think I'm making progress.
In this instance I'm quite happy to paint while people are around, so if you're happy to watch do drop into the studio – you'll find me and studio-mate Sally Davies there every day, 10-5, from now until 6th June, with 'guest artists' Caroline Ireland and David Brooke back from Thursday 3rd.