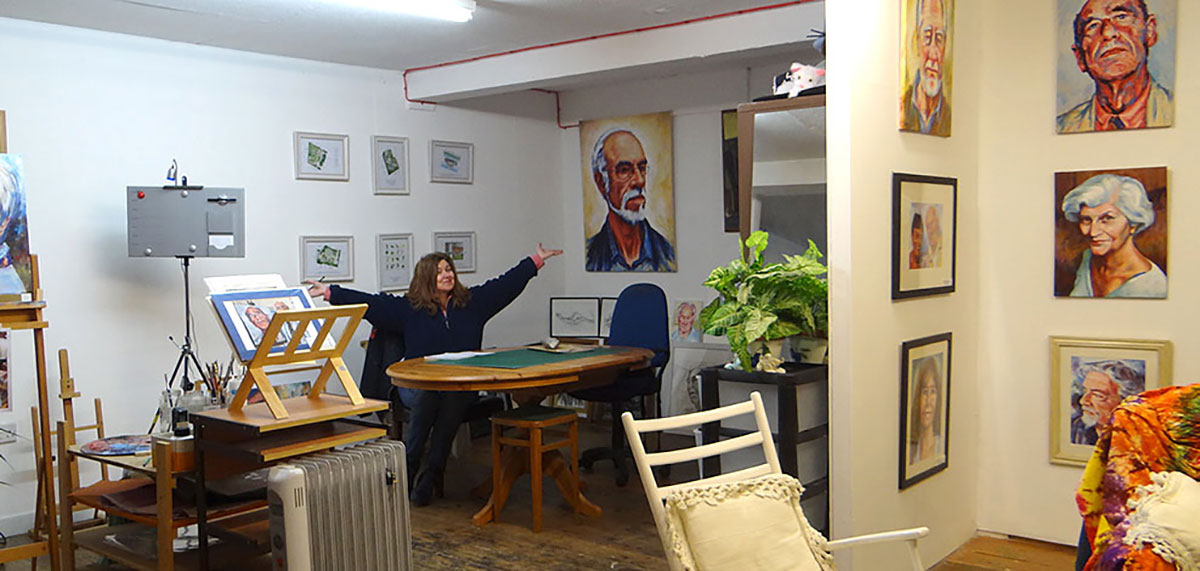 New year, new studio!
05 January 2019
At last, Studio 12 is ours, and Sally and I couldn't be more pleased.
It's taken since July – we were mere days from making the move when the fire happened – but, with safety checks and measures all now passed and in place, the landlords finally gave us the good news. A lovely Christmas present, of course, but one that incurred a slightly tricky seasonal deadline as our old workspace of Studio in the Attic, on the top floor, had to be totally cleared by Dec 31st. Thus no posts for a while, I've been kinda busy…
… and am now cosily ensconced in the bigger, slicker, warmer Studio 12. The stairs to it – one flight only, hurrah – are much kinder than before, and though the glass-fronted studio might appear a bit of a goldfish bowl I'm actually finding it a really nice space in which to work… indeed some results should be viewable before long…
We plan to open regularly with normal hours being 11am-3pm-ish, usually Wednesday (just Sally), Friday (just me), and Saturday (both of us), though if you want to be sure of catching us it's best to call/email before your visit. Sally has posted this video of how to find us.
Happy New Year and hope to see you soon!