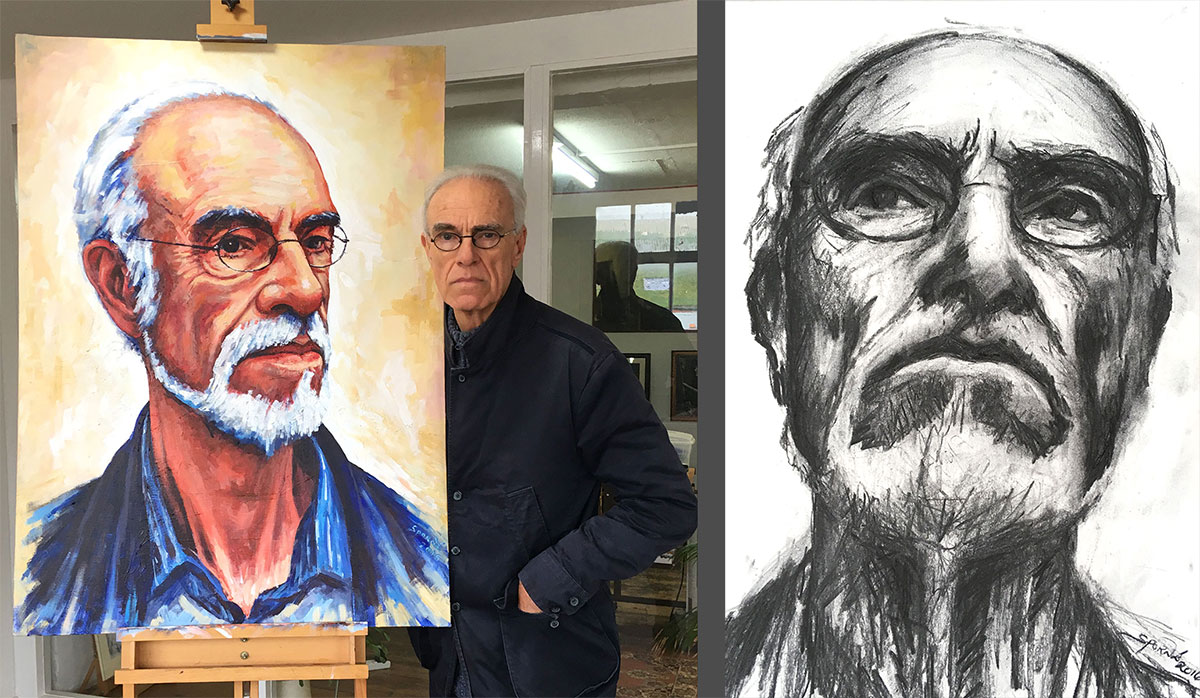 A familiar face
11 February 2019
Who should drop into the studio on Saturday but our old friend Ian Rowden?
Some years ago, photographic artist Ian exhibited with Sally and I, during which time I 'borrowed' his face for a future project.... he proved to be a repeat subject.
My camera happened to be on hand again during this visit, so I captured him with the 'Big Ian' portrait for my Rogues' Gallery.
And he took the charcoal 'Dark Ian' away with him!