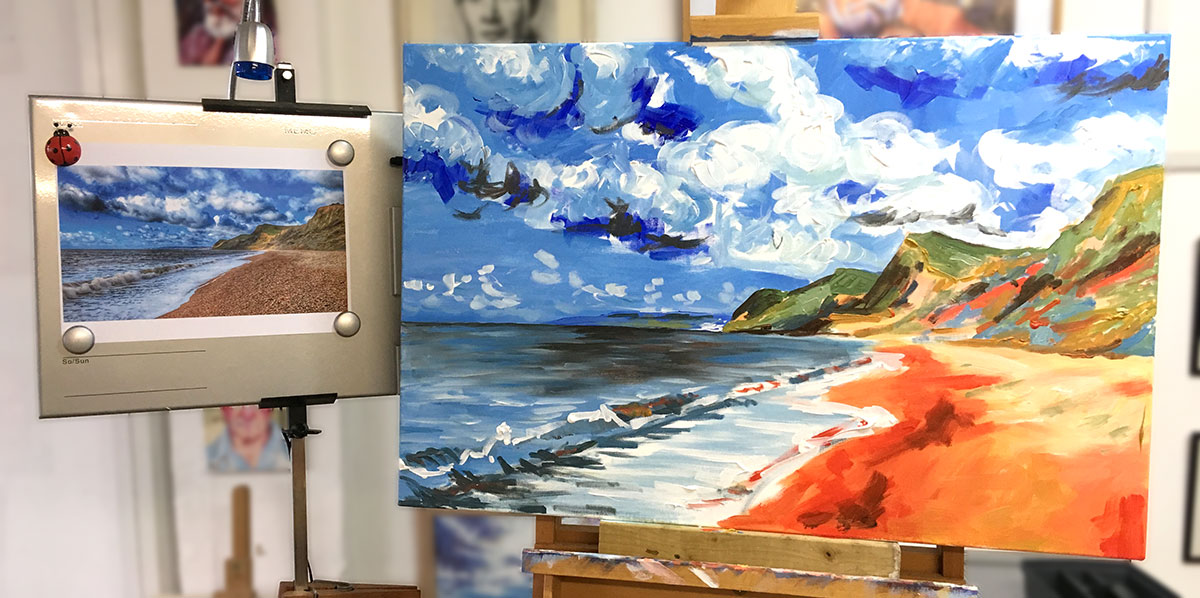 Shorescape starting...
02 March 2019
What is it when a painting is neither wholly a seascape or a landscape, but a bit of both? A shorescape!
This one, looking west along Eype Beach – a mere couple of miles from the studio – is shown in its infancy with a couple of hours work on it so far... I'll update when ready.
The studio is open 11-3 again on Saturday so do drop by – you might just see more work in progress!
* Thanks to Paul Wenlock for kindly allowing me to use his photo as reference (I usually use my own photos, but this one was SO good!)