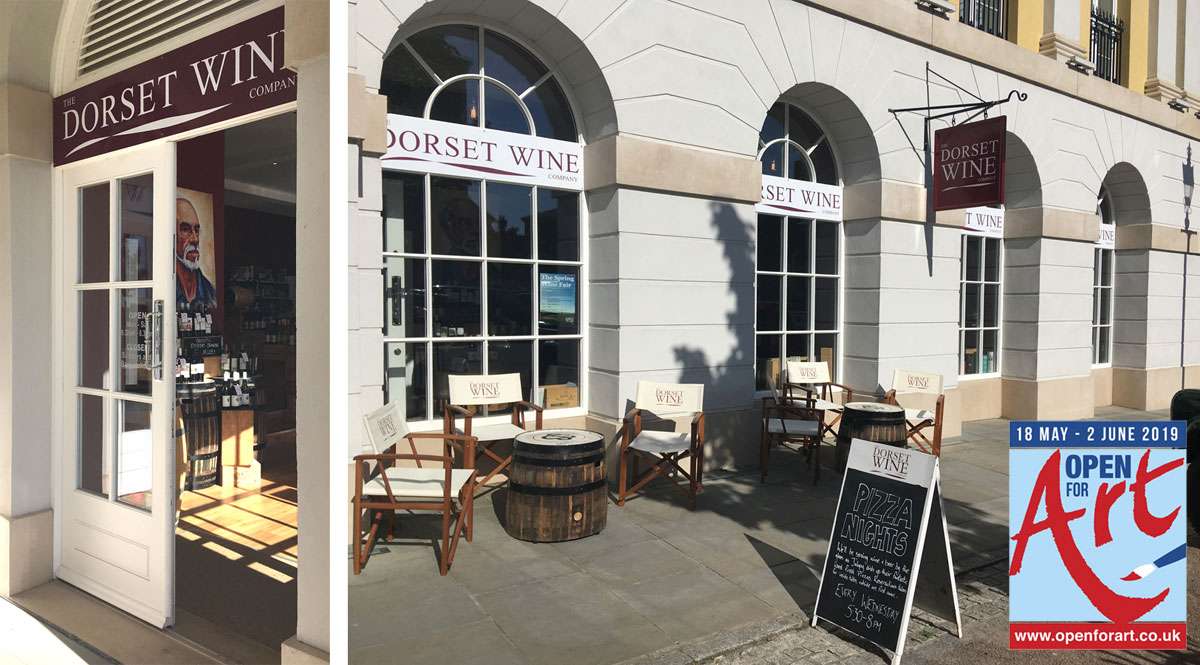 Pre-Open (For Art)... and pizza!
14 May 2019
Open For Art 2019, this year's South Dorset open studios event, properly launches on Saturday, 18th May... but Sally and I are already set up in our fabulous venue... the Dorset Wine Company shop in Queen Mother Square, Poundbury – Prince Charles' famous 'extension' to our county town.
As we are, strictly speaking, based in West, rather than South, Dorset, we know we're fortunate to have secured exhibition space, especially one as fantastic as this (and in such a prestigious location), and we're very grateful to winemeister Jonathan for hosting us for this, our first time at Open For Art.
The wine shop is open 9.30am-6.30pm (except Sundays & Bank Holidays), but now it's summer it stays open late of a Wednesday evening to give a warm welcome to the hugely-popular visiting 'Jalopy' pizza van and its delicious offerings.
And Sally and I will be there this Wednesday to give a further warm welcome to anyone wishing to get a sneak preview of our artwork. A sunny evening is expected so it'll be an al fresco occasion!
Open For Art runs (officially) 18th May-2nd June, across Dorchester, Weymouth and the surrounding area.