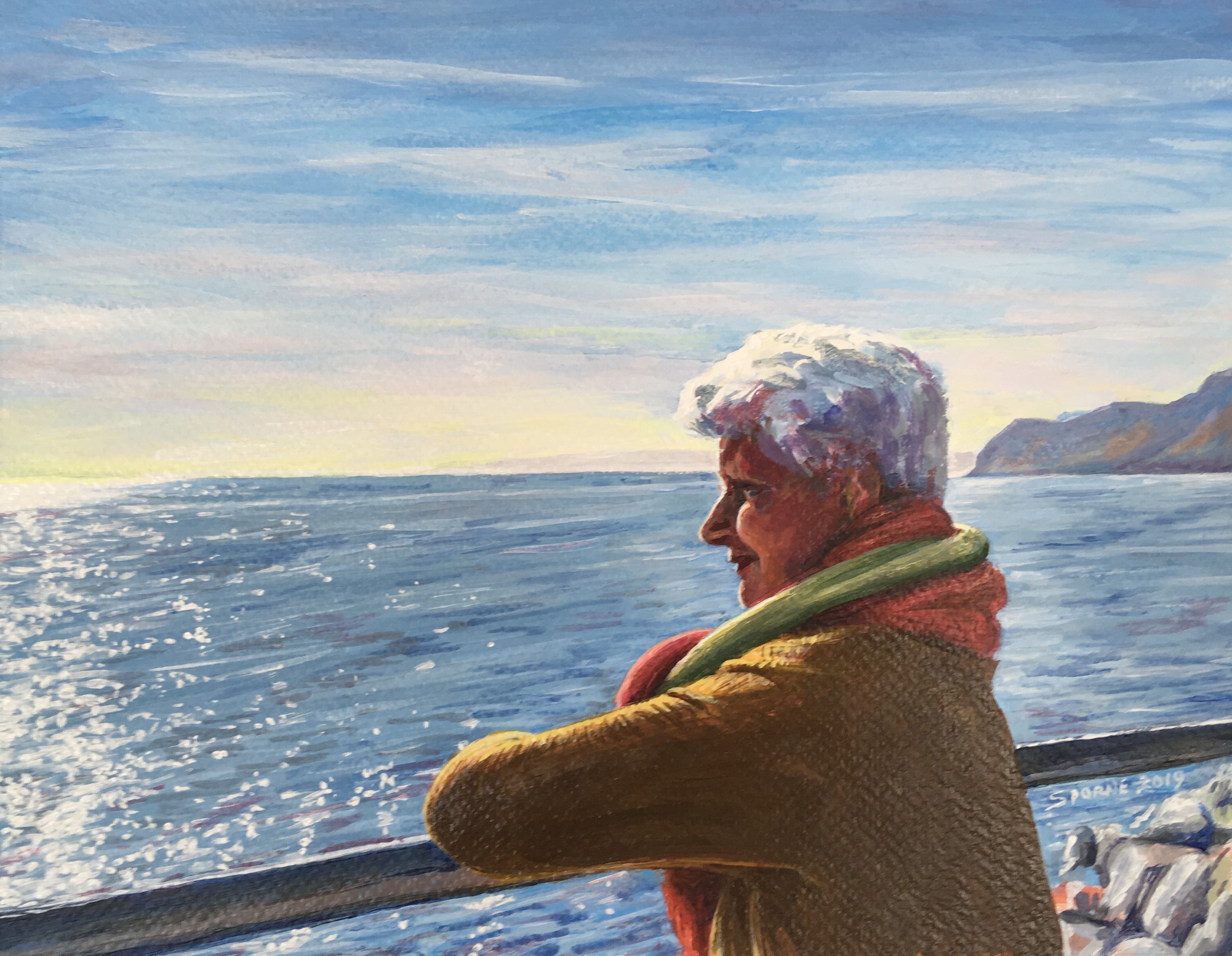 Open For Art is... open!
19 May 2019
Open For Art 2019 officially kicked off yesterday with more than 200 artists (including me) taking part at 70+ venues across South Dorset.
But that's a lot to take in so, if you're tight for time, one option is to condense the experience and visit the collective 'taster' show, open for the duration at the Duchy Farmhouse in Poundbury.
Studio-mate Sally and I were at the show's grand opening and really enjoyed the varied and high-quality work, plus you can vote for your favourite piece (not telling).
I had wanted my taster offering to incorporate both my long-standing 'thing' of portraits and my recent leap into landscapes (or rather, so far, shorescapes), so a few weeks back I dragged Sally down to West Bay and made her pose on the prom. You can see the result, Staring Out To Sea, here and, for real, at the Duchy Farmhouse...
... which is just a five-minute stroll from where Sally and I have our exhibition proper at the Dorset Wine Company in Queen Mother Square. Our venue is open 9.30am-6.30pm throughout except Sundays and Bank Holidays, with longer hours on Wednesdays for the pizza evenings (highly recommended, yum!)
Open for Art runs Sat 18th May to Sunday 2nd June.