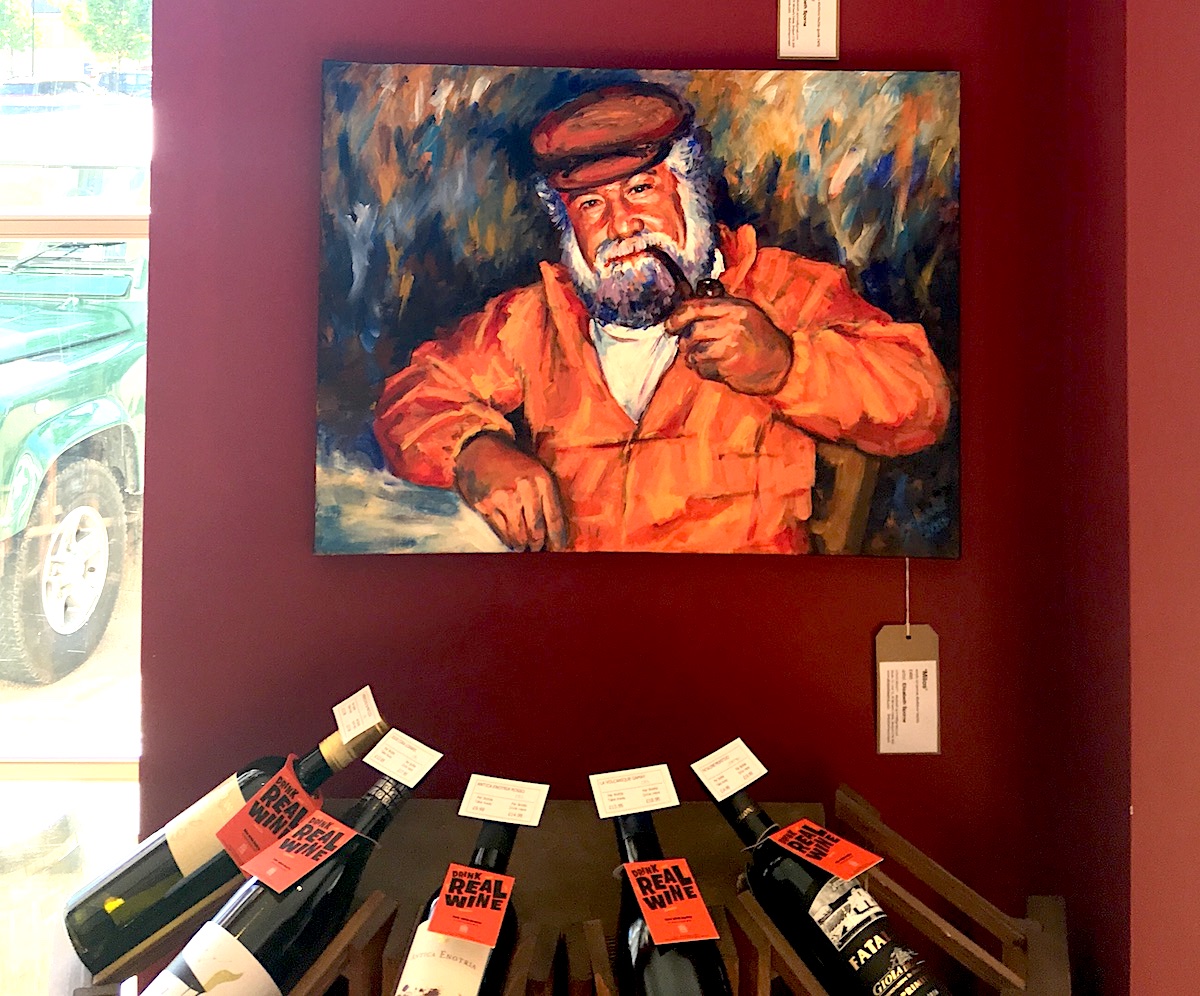 Busy weekend
25 May 2019
Today marks the start of the second week of Open For Art, with venues across South Dorset showing works by more than 200 artists, including me.
Some of my favourite pieces are on show at the Dorset Wine Company in Poundbury – here's Milos lurking happily above some wine. A couple of the originals there have sold (red dot time!) so I'm very happy about that, but certainly with the shorescapes top-quality prints are also available, in both giclée and canvas, so anyone can own versions of their best-loved views.
Meanwhile, back at the studio, it's Bank Holiday weekend so likely to be busy at St Michael's Estate... and tomorrow is the monthly Vintage Sunday when (weather permitting) a wide variety of fascinating and eclectic stalls line the riverside railings outside my building. There's often live music and a variety of refreshments available as well. So, make it a double visit... the market, and me!