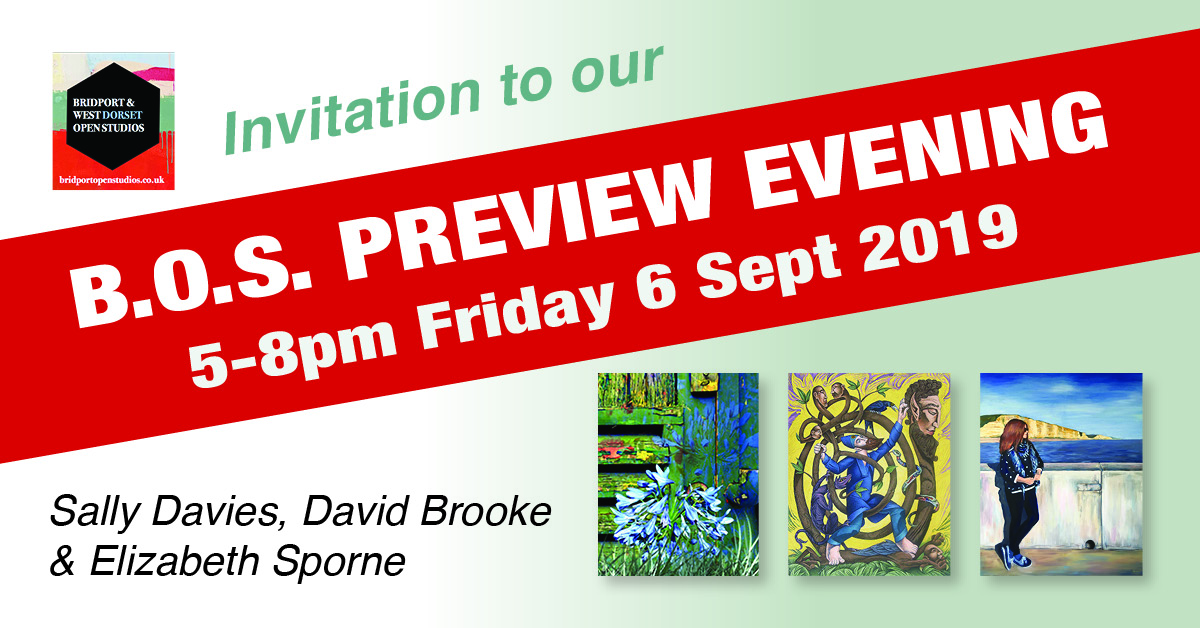 We're open for Bridport Open Studios
06 September 2019
We've been in our amazing 'new' middle-floor studio long enough now to feel we can really put on a decent show for the imminent Bridport and West Dorset Open Studios 2019.
However, we felt the urge to share our lovely space with a friend... so the fabulously-imaginative acrylic painter David Brooke will be joining Sally and I to show alongside us for the duration of BOS.
Even with my broken arm (three months ago) I've managed to produce some new work over the summer, but I won't spoil the show by posting it here just yet... you'll just have to visit us for BOS to see it – and all of our work – for real!
If you are in the vicinity you would, of course, be very welcome at our preview, 5-8pm Friday 6th September, or pop in to see us at any time over the open studios, 10am-5pm 7th-15th Sept.
(But please contact us first if you wish to see a specific artist, as although we will be covering the time between us, we won't necessarily all be there all of the time.)
BOS offers 100+ artists – fourteen of us on the St Michael's Estate alone – across 56 venues, and is very well worth exploring!