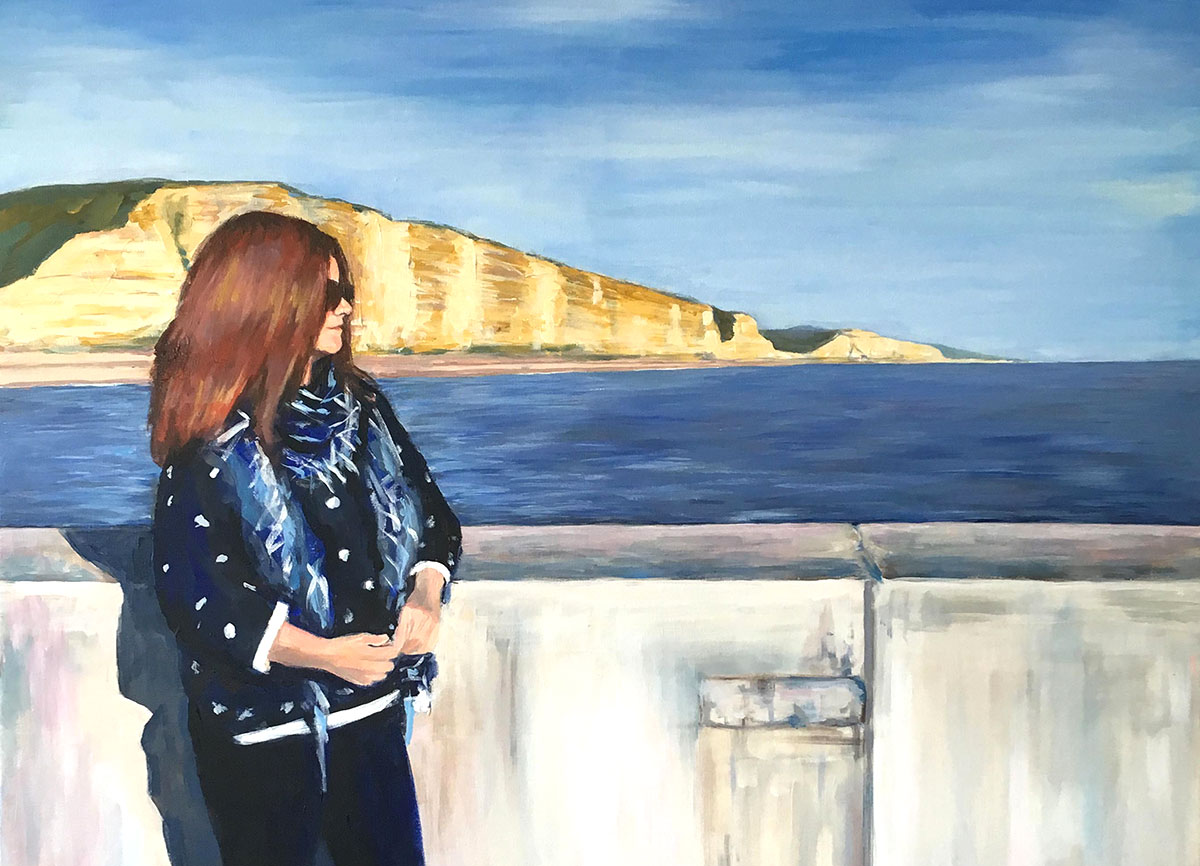 BOS continues...
12 September 2019
It's been a soggy first half of Bridport Open Studios but the forecast for the last four days is rapidly improving, we might even get something of an Indian Summer to see us out!
Due to other commitments I've largely relied on studio-mate Sally Davies and guest sharer David Brooke to run the open studio until now; however, from today I'm there 10am-5pm daily (bar, perhaps, the odd, brief lunch expedition) so if anyone would like to see or chat about my work do please pop up.
A new example of that work is shown here – 'On the Pier at West Bay' – a large-ish (32x40in/800x1040mm) acrylic on canvas now hanging above the entrance stairs. Part of my new push for mixing people into landscapes, it's actually the first self-portrait I've done since leaving art college (well, given that it's an at-a-distance view, there's little of my face showing, so I can cope with that!) Completed to stay at the studio as a portfolio piece, I hope it will encourage visitors to think of their favourite place... and would they like to be painted in it?
Bridport Open Studios runs through Sunday 15th September with our studio open 10am-5pm. Studio 12, First Floor, Unit 10, St Michael's Riverside Studios – turn off St Michael's Lane, head to far end of long brick "tower" building. Entrance under blue box staircase, through shared lobby, up stairs to first floor.