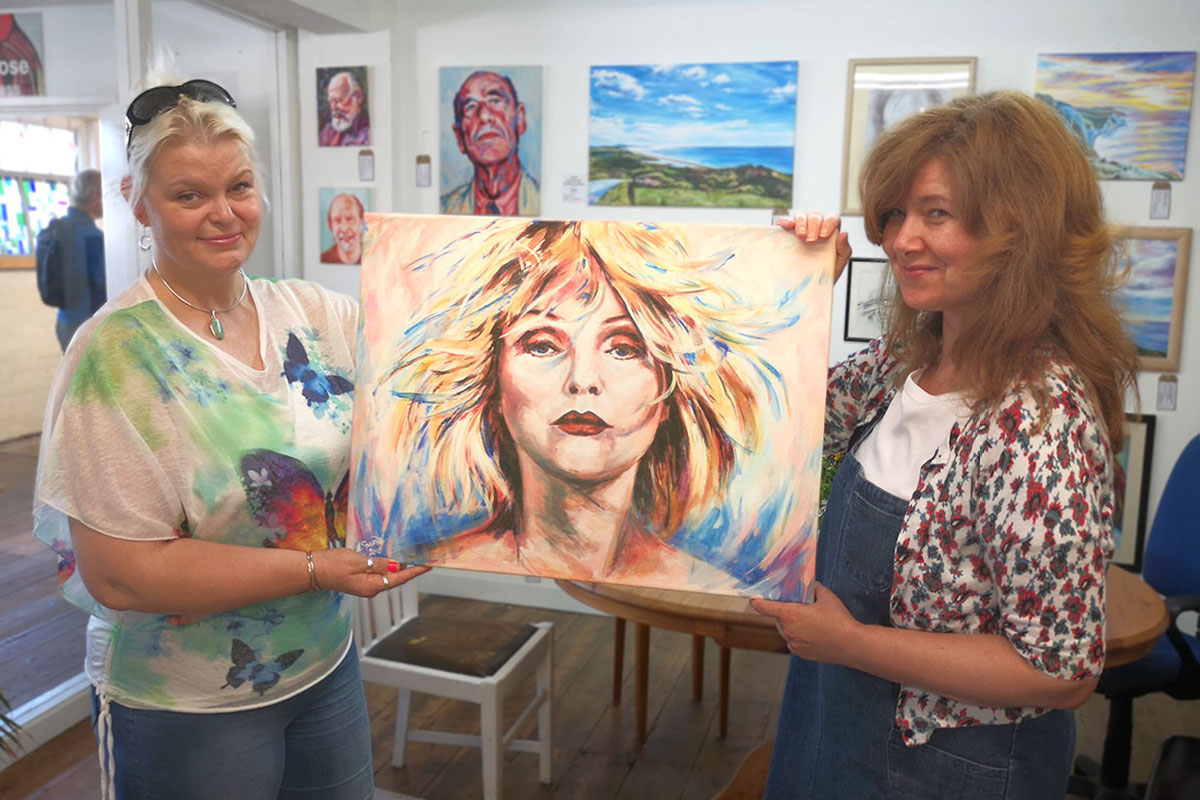 'Debbie' does Dorset
28 September 2019
No, I haven't waved goodbye to my painting of pop icon Debbie Harry...
This same-size canvas print of the piece now resides at the other end of Dorset, having been collected at the end of Bridport Open Studios by superfan Anne-Marie.
The original portrait, first done to show at Clocktower Music downstairs at St Michael's Estate (she's not the sort of subject I normally paint), remains on the wall of the studio. It can still be purchased and further prints, of almost any size, can be ordered.
And, to my knowledge, Ms Harry remains blissfully unaware that she's been 'done' in Bridport.