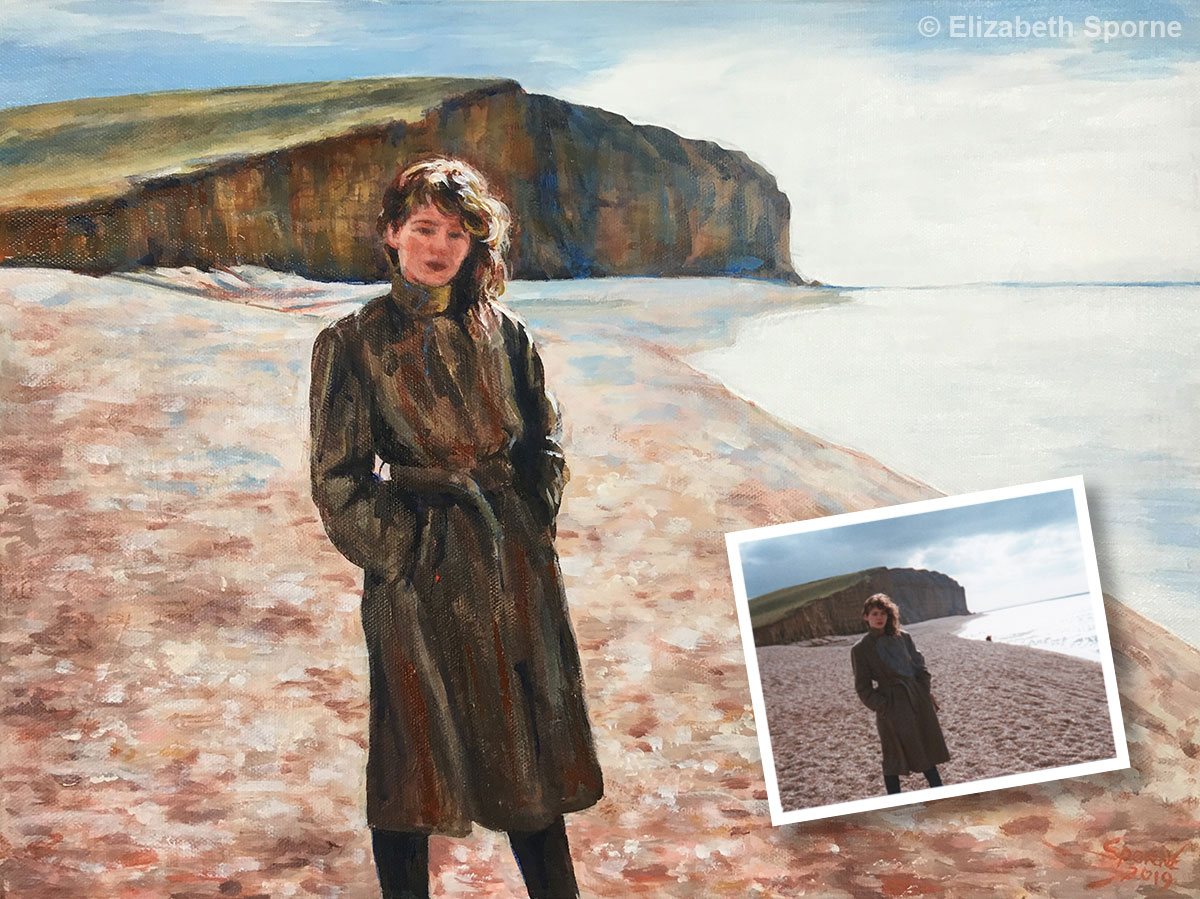 Blast from the past
02 November 2019
Recently I was asked, by a regular visitor to my hometown, if I could make something from a small and somewhat fuzzy snapshot taken at my local seaside of West Bay, on a cold and grey day, way back in the 1980s.
This was well out of my usual beat, but the scene was so familiar (not to mention the pose – I'd even had a similar big-shouldered trenchcoat... my era, too) that I said, with plenty of caveats, that I'd give it a go.
Before starting I hadn't even decided whether it could make more than a charcoal sketch, due to the quality of the reference, so given that we'd all accepted that the final result would merely be a mood piece, the finished item turned out to be a bit more. I was very pleased to learn that my clients were "absolutely thrilled with it". And I had also learned that painting pea-shingle is not my favourite thing.
(But it's interesting to note that, despite many rockfalls, the 'Broadchurch' cliffs really haven't changed much in more than thirty years.)