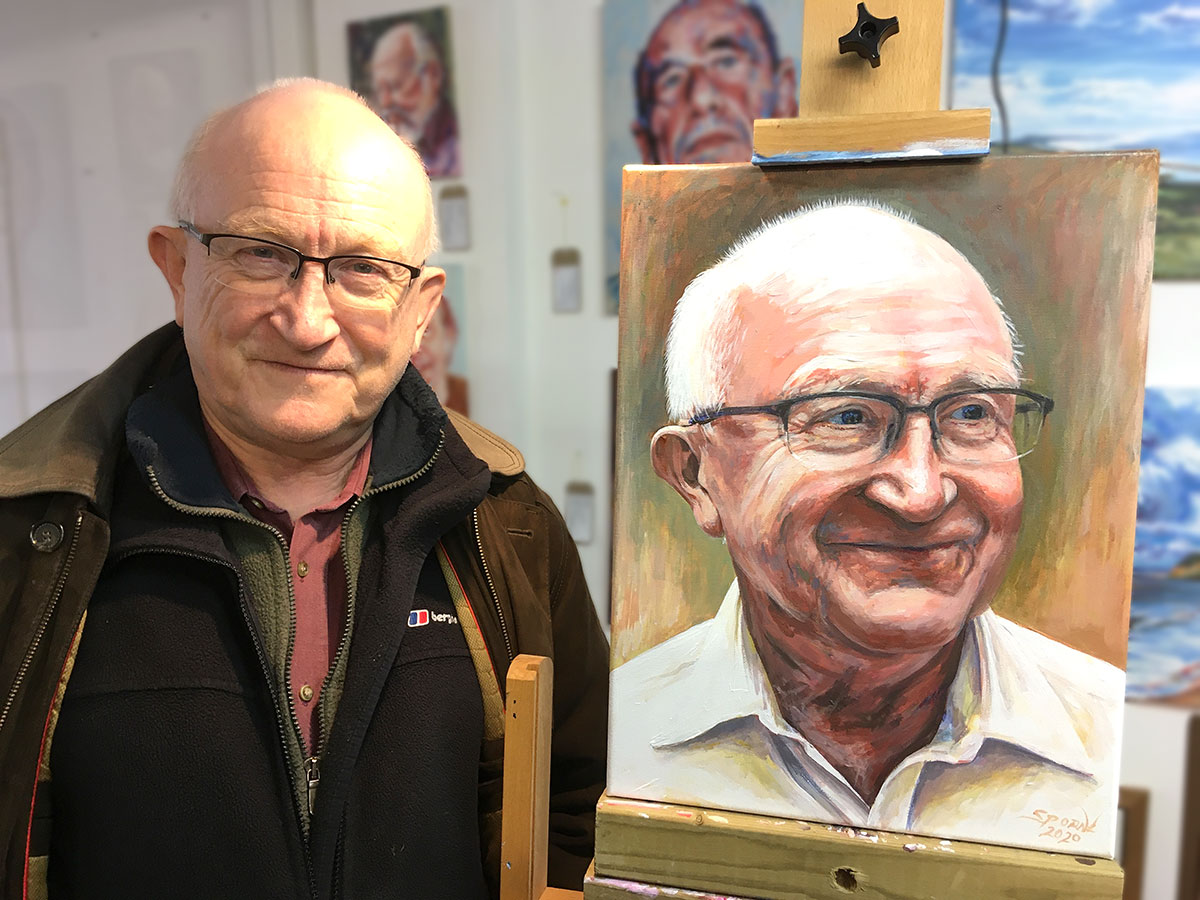 First painting of the 20's!
28 January 2020
Hot off the easel here's my latest portrait, the first completed this year, which was thankfully given the thumbs up by the face in question (and indeed also by his good lady, who I painted last year).
While this portrait, and its pair, are now at their new home, you'll be able to see them (and more) borrowed back for Art@Eype, 17-19 July, which we'll be reviving after a two-year hiatus following the St Michael's fire. Also this year is the biennial Dorset Art Weeks (23 May-7 June) and annual Bridport Open Studios (September?, dates to be confirmed) – our doors will be open for both events.
I have one more portrait near completion and then there's yet more work lined up, which is really encouraging! But – apologies – I've had to cut down my regular studio opening times to just Saturday, at least for now, so that I can focus more fully on the work. However, if anyone needs to see me or the studio at any other time do ask, we can no doubt make it happen.
Meanwhile, if it's not too late, Happy New Decade!