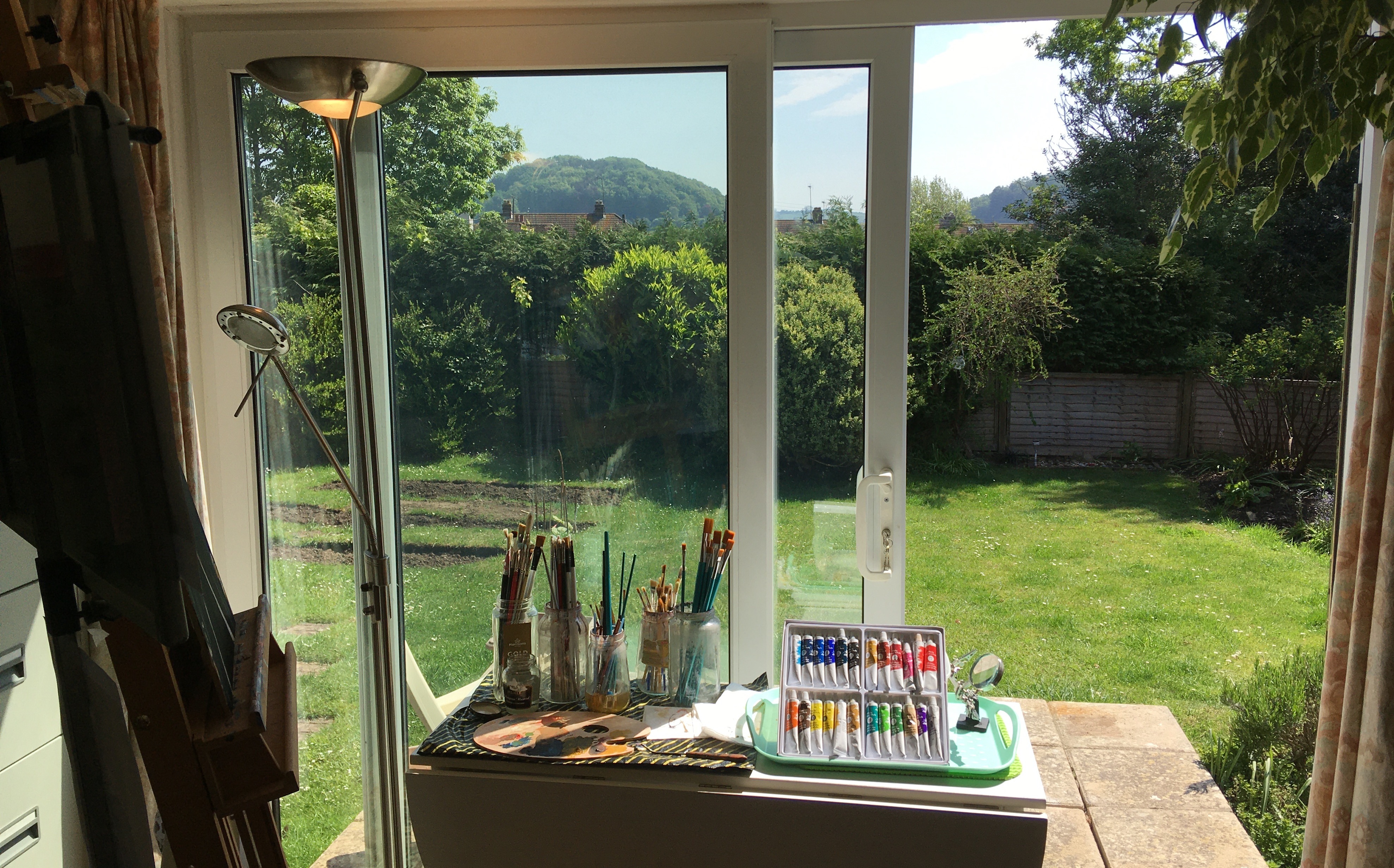 Lockdown Life
07 May 2020
Whose world hasn't shrunk in these last couple of Coronavirus-dominated months? Mine is now largely confined to my little house and (somewhat overgrown) garden – though I'm lucky to live on the very edge of town just moments from the fabulous West Dorset countryside, so I've been able to take some wonderful walks nearby. But most of the time, this is my view...
With my painting gear moved to my living room, I've left our closed-to-the-public studio to Sally (for whom home-working is less of an option). Working next to my garden is actually very refreshing, though the recent fine weather has meant mornings at the easel are out, it being too bright until later in the day. My current project won't be revealed until the client has approved, which is a long way off yet, but I'm enjoying the process – painting in oils, for the first time since I can't remember when! The buttery texture is so different to work with than chalky acrylics, although the long drying time takes some getting used to, but I shall definitely be continuing with the medium, it's a nice rediscovery.
Yesterday, though, Sally and I needed to convene at the studio – at a safe social distance, of course – and I took the opportunity to shoot a short video on the state of play down there. We hope to reopen at some point over the warmer months, as soon as allowed, so keep an eye out.
Sadly, Dorset Art Weeks, in which our studio would have featured, and which would have been happening late May/early June, has inevitably been put back to 2021 – like so much else. What a strange year this is turning out to be!
Stay safe and well, everyone.