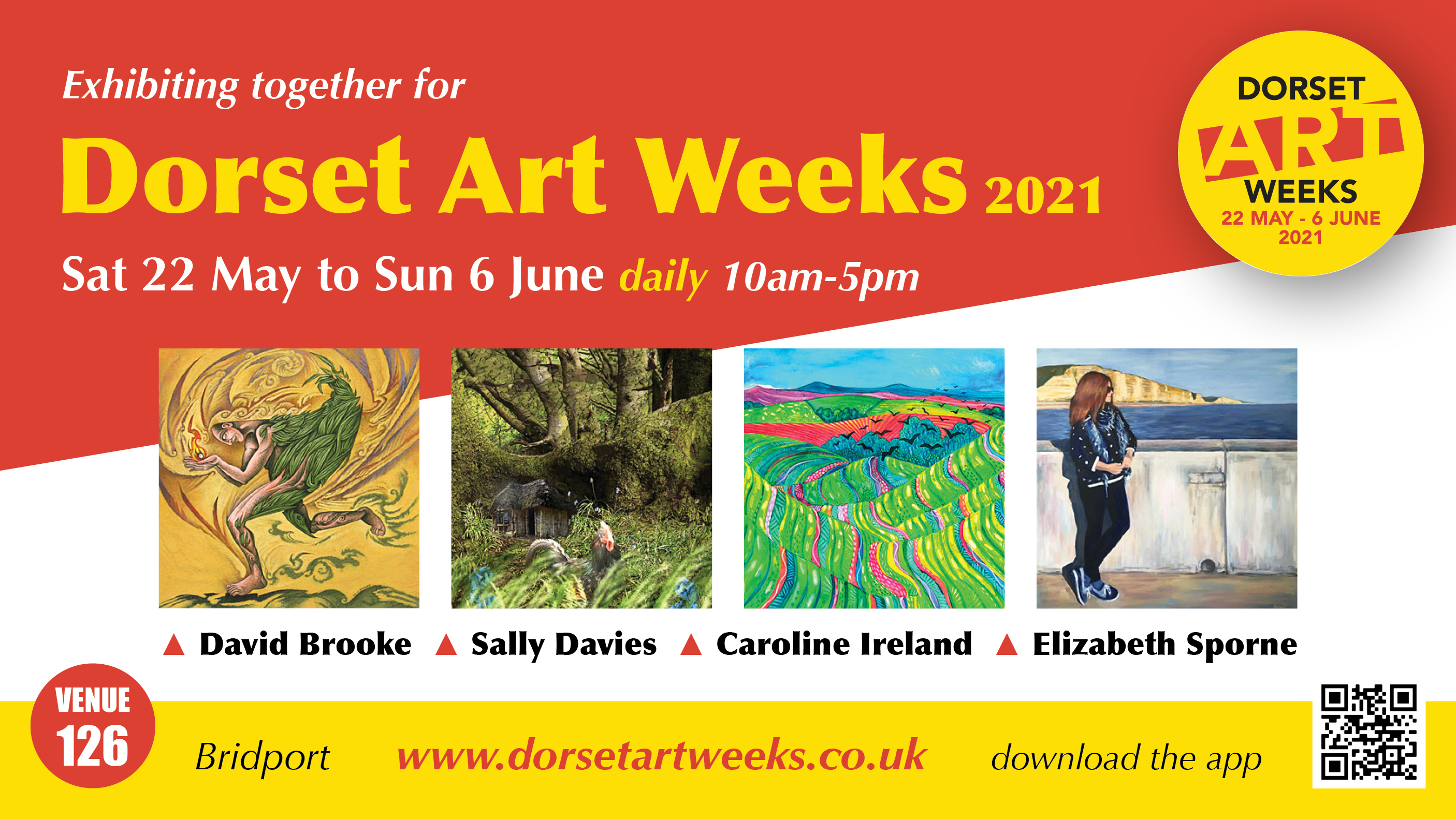 Dorset Art Weeks
20 May 2021
After a long week (and then some) of getting ourselves and the studio prepared, we're almost ready for Dorset Art Weeks, which starts this Saturday, 22nd May.
The event, postponed from last year (they usually happen only in even years) due to the pandemic, is going ahead in somewhat modified form due to uncertainty over lockdowns. But it's still happening, and we hope that art lovers frustrated by the months of restrictions are ready to descend on the county's galleries and open studios (especially ours!) for a chat, a good browse and, hopefully, to snap up our work. Or, in my case, commission some.
Sally and I have a couple of guest artists sharing our studio for the event – David Brooke and Caroline Ireland, former Tower Building neighbours who lost their then-premises in the 2018 fire, and whose current studio is miles from town. We love their work and we've shown with them both before, most notably at Art@Eype (itself back later this summer); we look forward to spending the next fortnight in their company.
So, with just one more day to go – mainly earmarked for putting up signage (oh good, wild weather expected!) – the event is almost upon us. We – all four of us – hope to see as many of you as possible (Covid-safely, of course) over the next two weeks-plus. We're part of 'DAW venue 126' – do pop up!