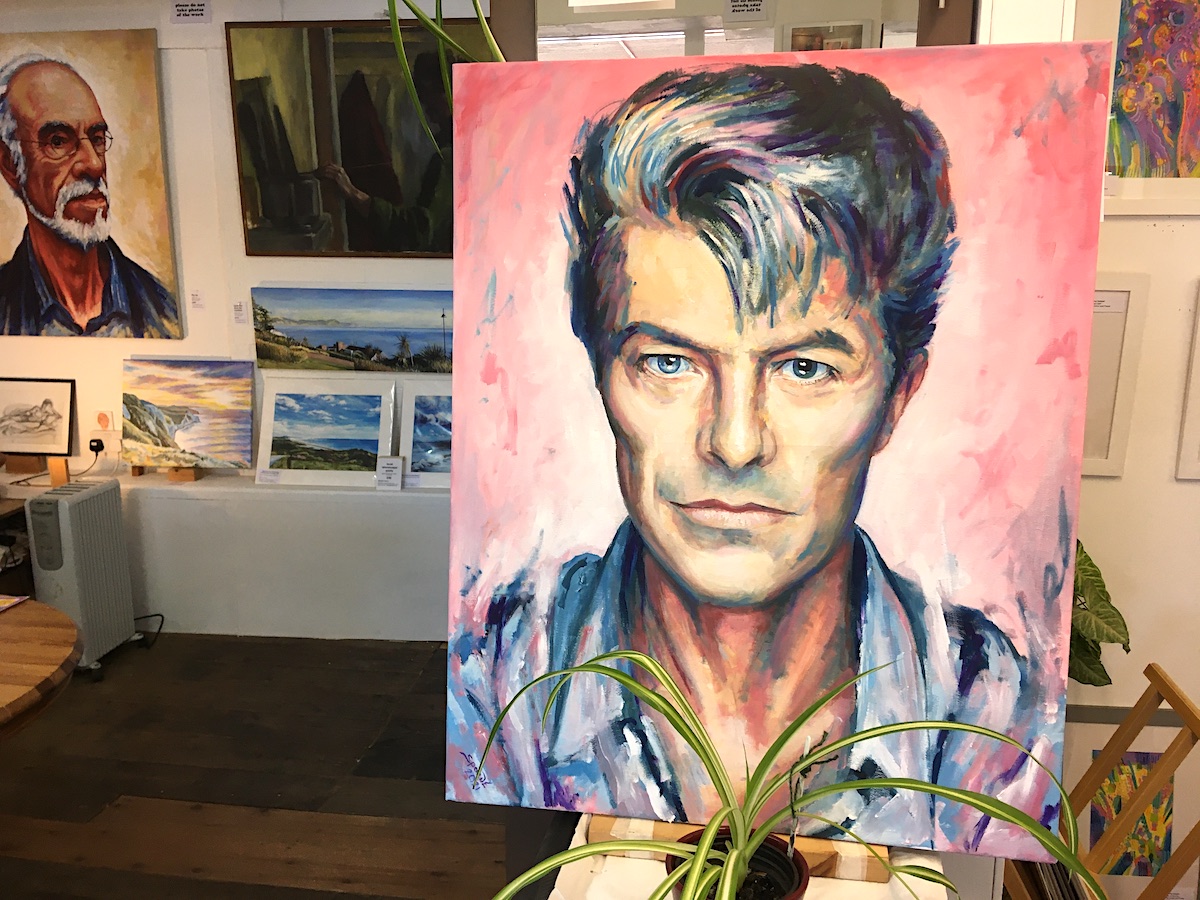 ... and now he's done.
04 June 2021
So the painting was finished sooner than expected. I say finished – it's in oils, so now I've got to wait until he's cooked enough to upturn so I can paint the lower edge, then wait again until he's fully dry. But you can see him in the studio (look but don't touch!), especially over the next couple of days, as we wind up this year's Dorset Art Weeks, the last day of which is on Sunday. Please do pop in!
It's been great having David Brooke and Caroline Ireland as guests in the studio, how refreshing for my regular studio-mate Sally Davies and I to share space and lengthy conversations with other artists again, after so long. We look forward to working with them, and a number of other artists, again at Art@Eype, our next show, 16-18 July – six weeks from now.
By which time I hope Mr Bowie will be dry and ready for going on the road!