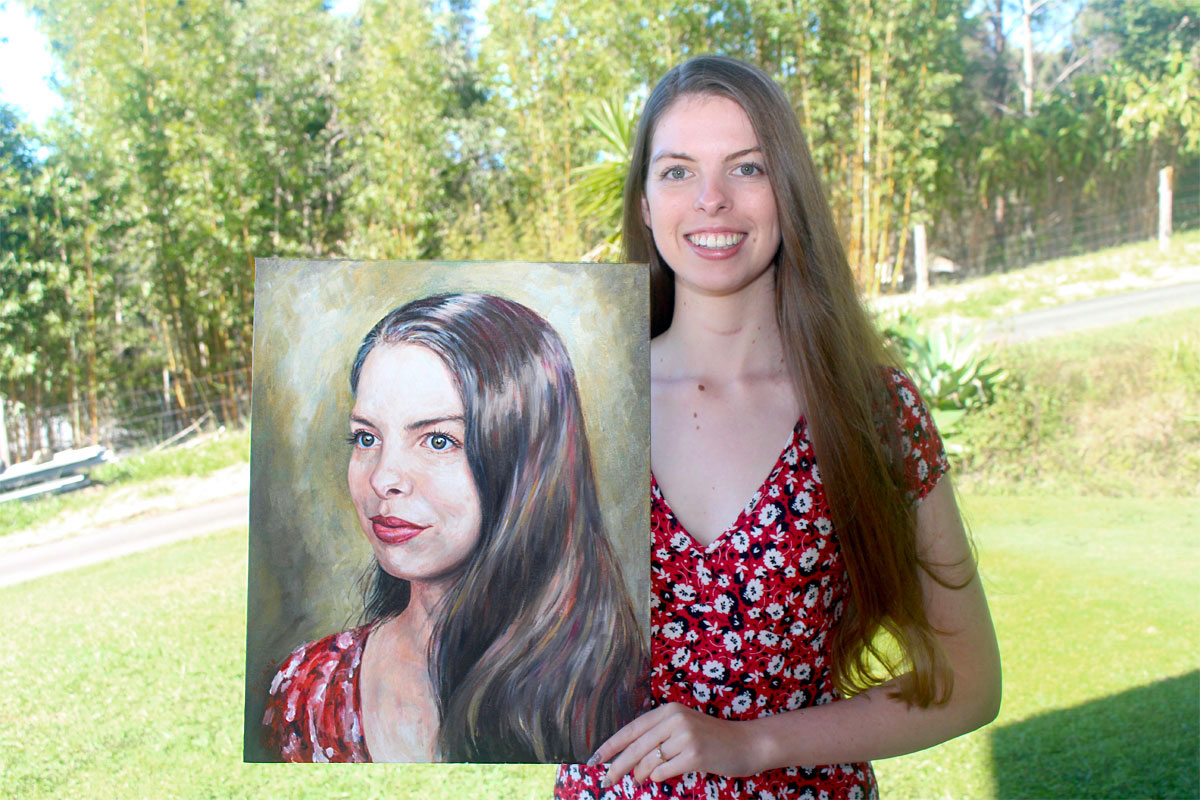 A portrait on the other side of the world
06 June 2021
The bright and leafy background to this photo is in Queensland, Australia, where one of my most recent portraits lately landed. My lovely young subject was, I'm glad to say, both happy with the painting and pleased to pose with it for my 'Rogues Gallery' – this photo was promptly placed on the pillar in my studio.
Also in the studio is a small print-on-canvas copy of the portrait, which I'd had made (hoping hard that the original would go down well) in time for Dorset Art Weeks.
This 16-day long event finishes today, Sunday 6th June, and here at St Michael's in Bridport a goodly number of us have taken part. Though we artists are glad to be on the home stretch, we're crossing our collective fingers for a final flurry of visitors to round proceedings off nicely.
So do come along, you'll be most welcome!