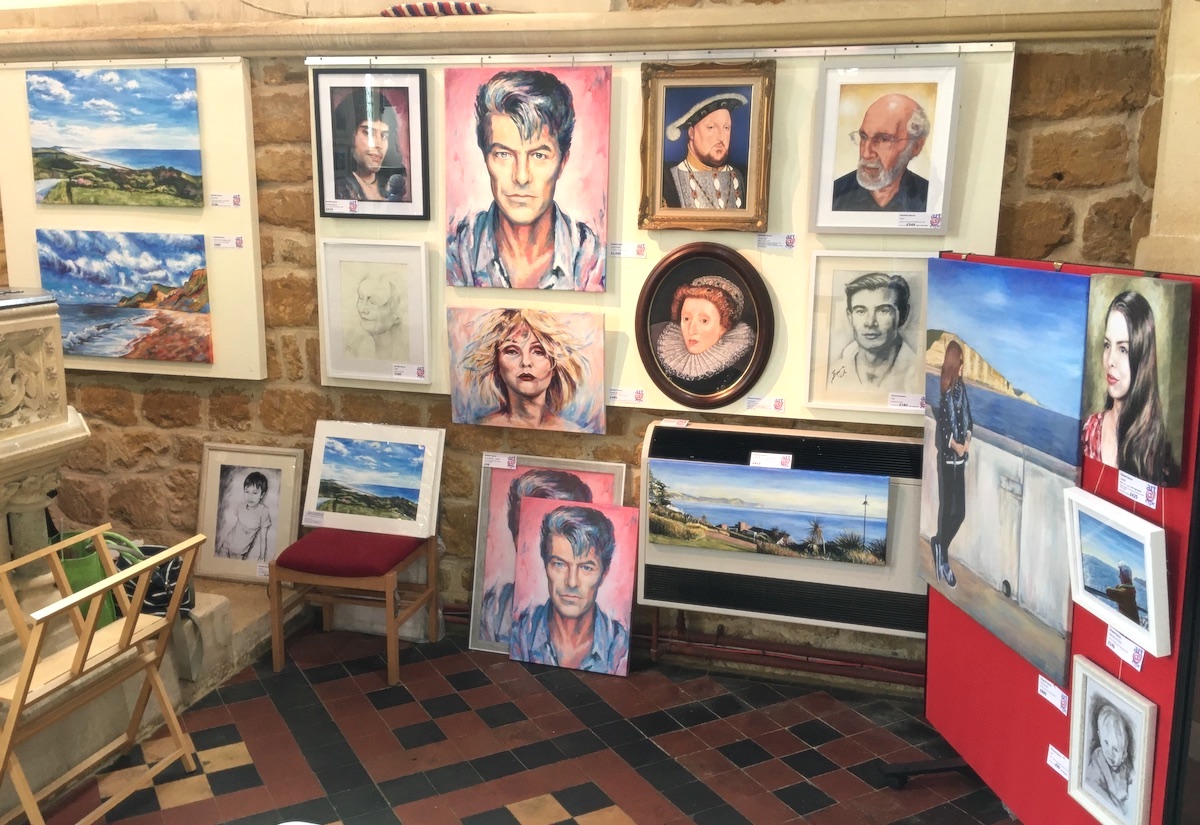 Setting up...
14 July 2021
After a last manic dash, the Art@Eype 'team' finally got up to Eype Centre for the Arts today to begin the setup of the exhibition.
We've mostly sorted our own spots now (mine is shown, almost finalised) then tomorrow we're joined by the remaining artists – there are ten of us altogether this year – and we can lend them a hand with their own efforts.
Then on Friday, 10am... we open!
We are: yours truly, Sally Davies, and David Brooke (the team), plus Sue Barnes, Brian Freelander, Caroline Ireland, Ali Tebbs, Holly Yates, Stephen Yates and John Wolfe.
Art@Eype runs Friday 16th & Saturday 17th July, both 10am-5pm, and Sunday 18th, 10am-4pm. Free entry, free parking for church & exhibition visitors (though it's a nice half-hour stroll from Bridport town centre), light refreshments available and dogs welcome. Current Covid measures apply.
(And in case you're wondering why the multiple Bowies, I've had him printed... the one hanging up is the painting.)
NB: the studio will, of course, be closed until next week.