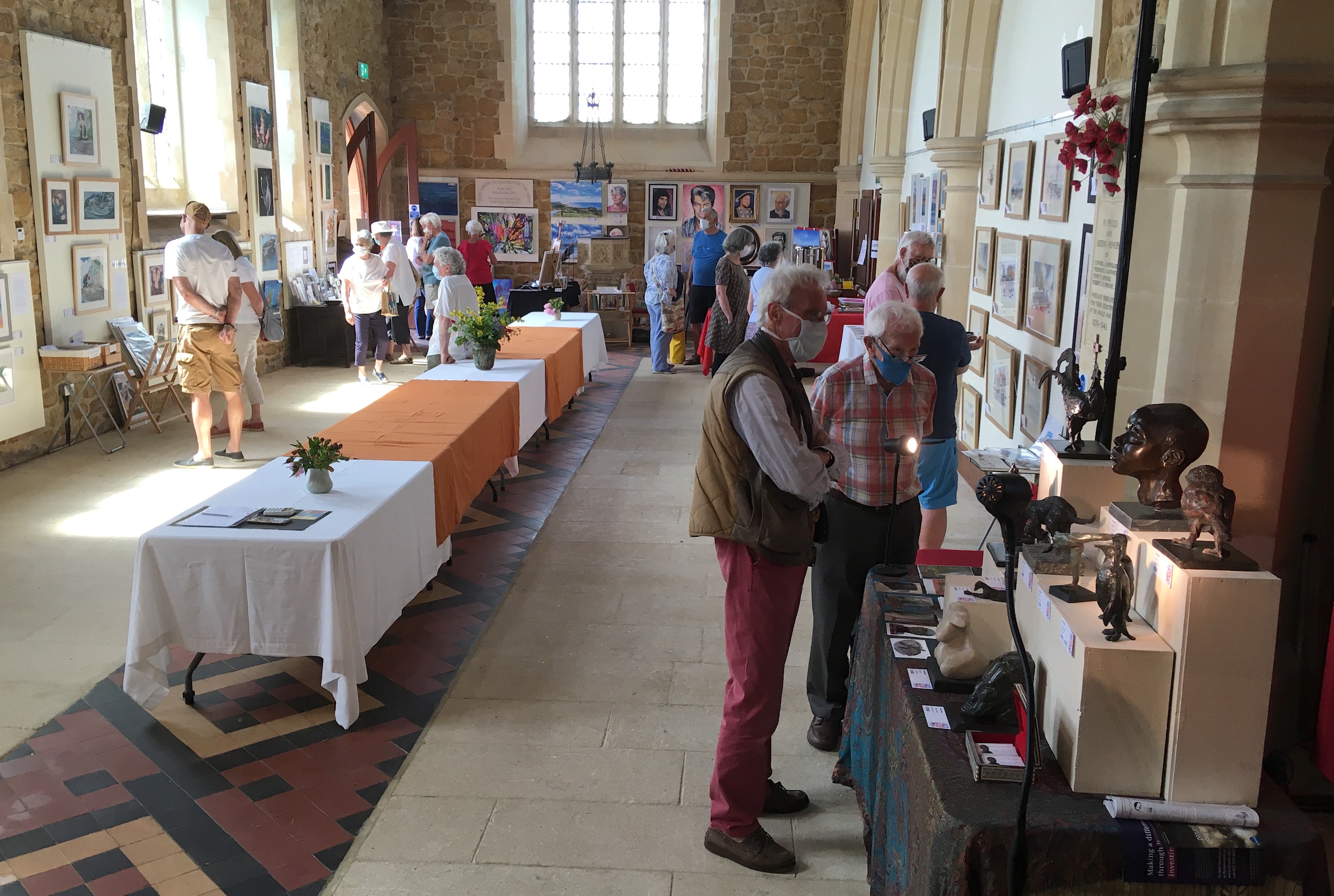 First day of show
17 July 2021
The first day of Art@Eype saw a lovely bunch of visitors through the doors, welcomed into the cool of the church setting from a roasting day outside.
Today promises to be even hotter, so what better place for elevated respite from the sun? Come take in some wonderful art, produced by ten Dorset artists, and enjoy the fabulous sea-view setting.
We'll be open today 10-5, and tomorrow 10-4.