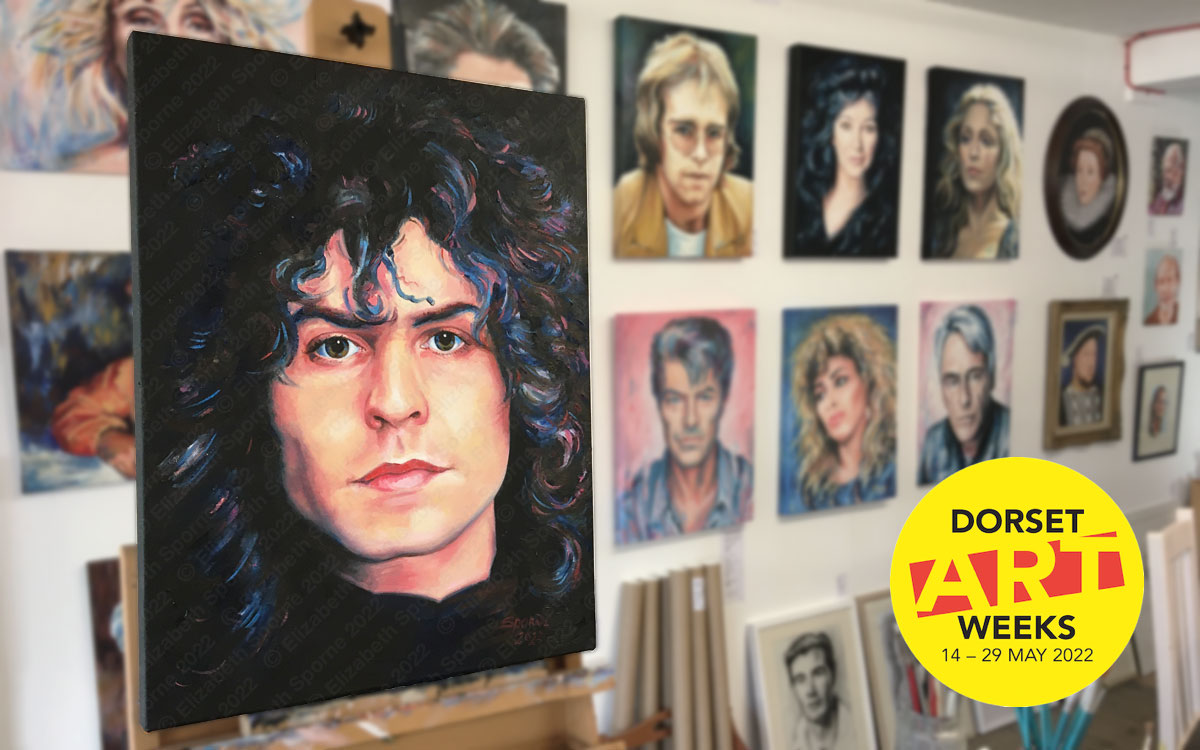 Bolan ends the show
29 May 2022
Sunday is the final day of Dorset Art Weeks and, just in time, my latest Music Icon portrait is finished… it's glam rock pioneer Marc Bolan.
It's also the monthly Vintage Market day on the St Michael's Estate and, for something completely different, we have booked an outdoor pitch just opposite the studio entrance. The market (weather permitting) is always a good excursion, with music and food in addition to the rummaging options and a great buzzy atmosphere… and all four of us current studio-sharing artists – Sally Davies, David Brooke, Caroline Ireland and I – will take turns on the stall (as well as having a few items each there) throughout the day.
Visitors can, of course, go up to the studio too… and I'd recommend this final chance to see the work of all four us in the one venue. But most especially (shameless plug here) my Music icon series, which is getting to be quite the display.
Do swing by!