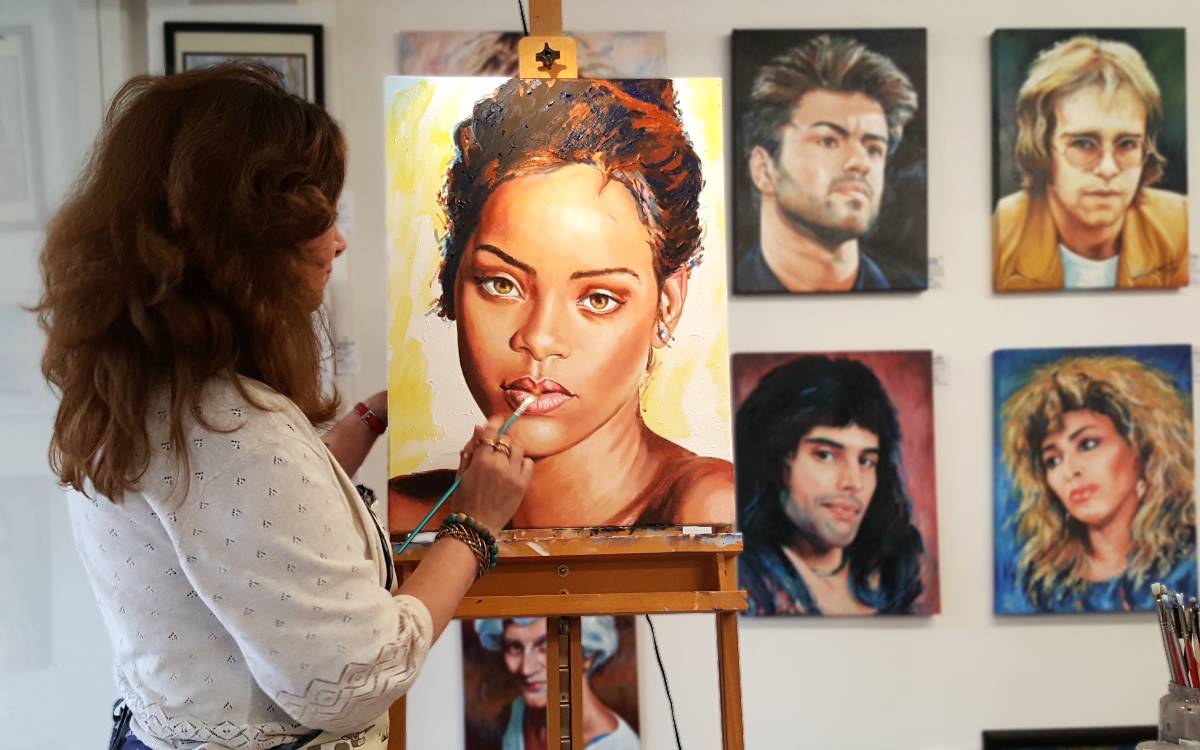 Eype exhibition underway
15 July 2022
The first day of Art@Eype went really well, with an encouraging number of visitors (and, in many instances, their delightful dogs) and an equally encouraging start to sales.
I'm pleased to say that those sales include for me, with a lovely red dot now sat brightly over my oil painting of John Lennon (fear not, Lennon fans, prints are available). I hadn't intended to part with him yet, but no doubt he's going to a good new home. For now he's staying on the wall, alongside his fellow Music Icons, for the duration of the show.
Fellow exhibitors are proving a wonderful bunch. It's always a pleasure getting to know other artists and this year is proving no exception, though our ranks are, sadly, slightly depleted (Covid etc). Even so, we have completely filled the church venue with our artworks and it's a genuinely fine display.
For those concerned about the virus there's gel available at the church and, possibly even more importantly, there's a vast amount of ventilation, with the open doors of the stone building collecting the breeze off the sea far below (what a view!). But with temperatures expected to rocket on Sunday, the last day of the show, we are getting prepared with an array of fans to make sure we stay cool.
Do visit us, if you can – it's a really good show.
◼︎ This picture (showing me working on my since-completed portrait of Rihanna) appears in a preview of the exhibition, published in the local Nub News (thank you, Lottie the reporter), which you can read here.