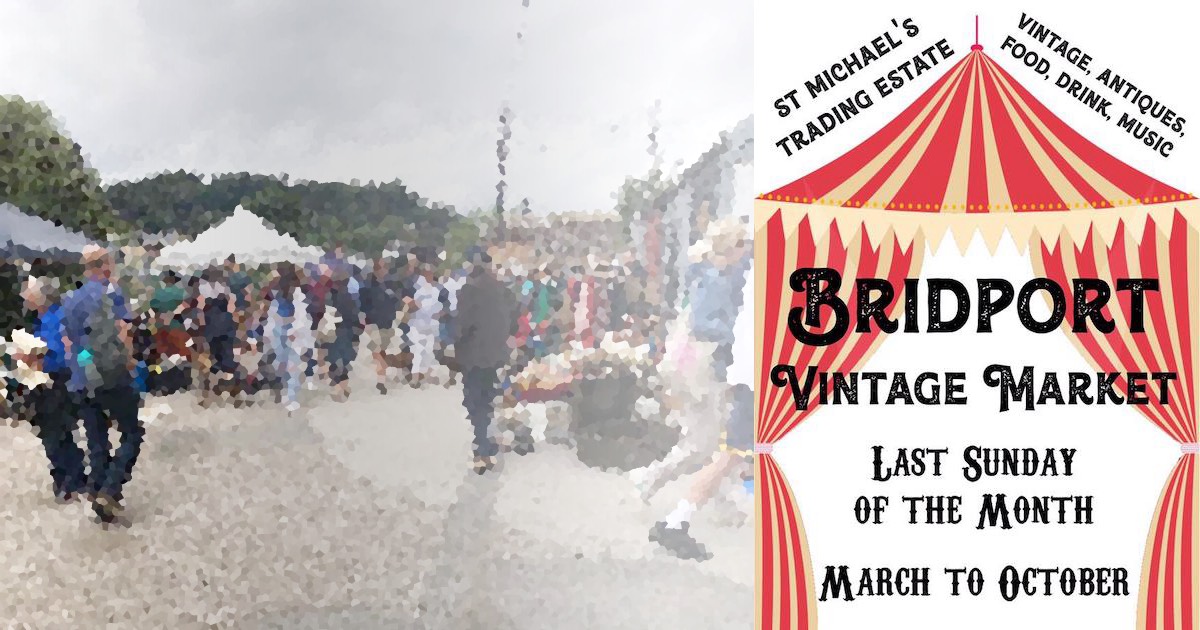 Vintage Sundays are Back!
25 March 2023
The first Vintage Market of the year is... tomorrow! (That's Sunday 26th March.)
Yes, Vintage Sundays are returning for 2023 and will run every last Sunday in the month from March through October (weather permitting, or sometimes even in spite of!) at the Art & Vintage Quarter down on the St Michael's Estate in Bridport, with lots of fascinating stalls to browse, music to hear and food and drink to enjoy.

PLUS... our studio will be open in Unit 10 on the first floor of the Tower Building, and Sally and I will be 'in residence' so you can chat to us and see our work. If it's warm enough (and dry) we might even chance a table downstairs/outside... though in March that's not very likely! (Maybe later in the year...)
Hope we'll see you there, from 10am Sunday 26th March – for more information visit Bridport Vintage Market.