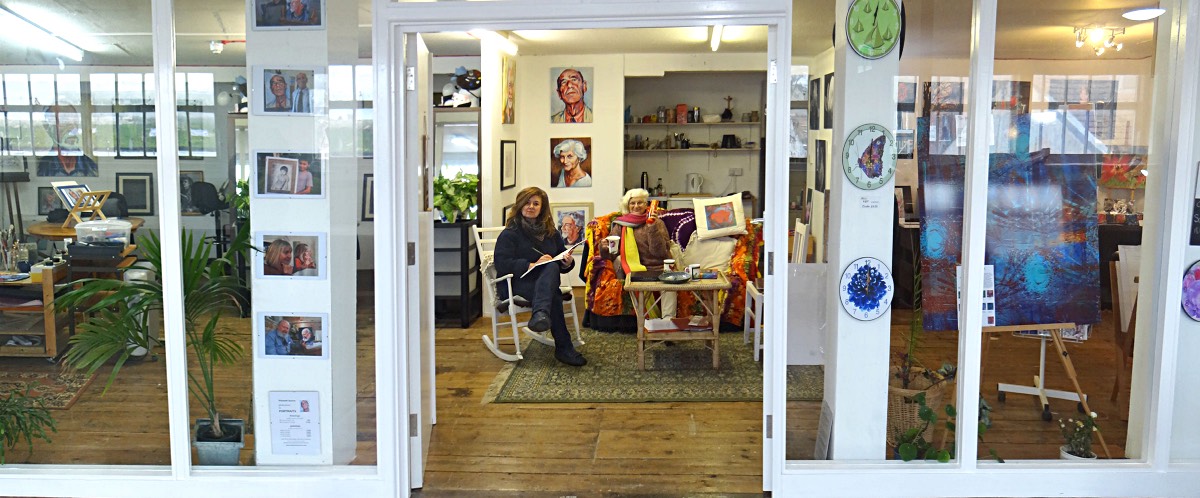 It's a Celebration!
27 October 2023
Five years ago this weekend Sally Davies and I had a bit of a 'do' in our brand new STUDIO.
So this weekend we're marking the anniversary with a little celebration added to our normal Saturday Open Studio (10.30am-4pm) – that means cakes, nibbles, etc – carrying into the next day, Sunday from 10am, when it's the final Bridport Vintage Market of 2023.
Despite the forecast, then, you'll find a very warm welcome at Studio in the Attic (still called that after our previous top-floor premises... for now...) Please pop up!