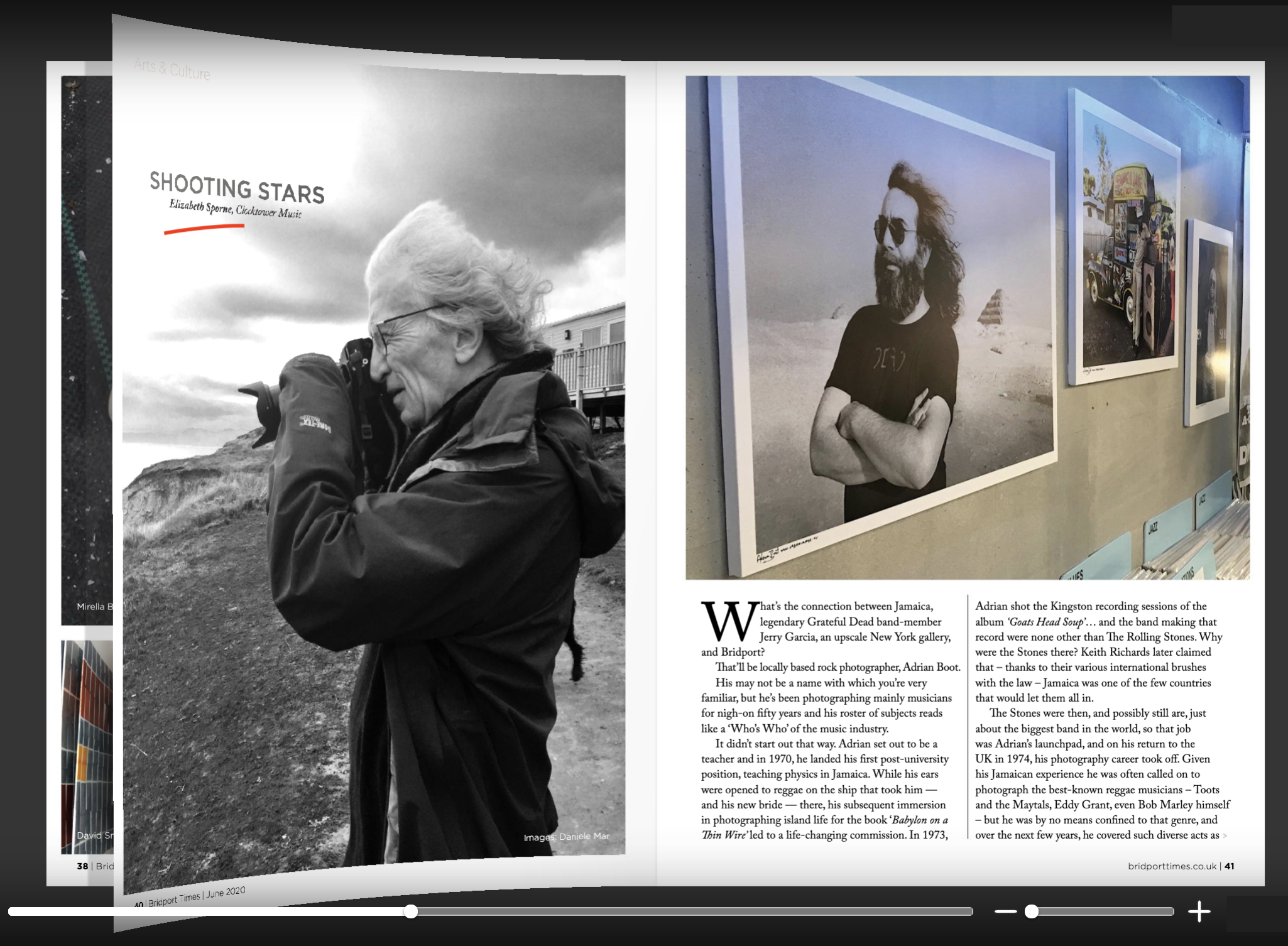 A Picture Paints a Thousand Words
07 June 2020
Tucked away in my little country-seaside town it can be easy to forget that in my previous, out-in-the-bigger-world life, writing was a major part of my career. An almost accidental part, I admit (I fell into it sideways, having gone into graphics as a way to earn a crust while still being creative, then jobs in magazines, then quite a lot of, "Ooh, that looks interesting, let's give that a try..."), but yes, a sometime wordsmith I have been. So these days it's a nice change when I get to flex those muscles every now and then. Of late, I've had that chance.
At St Michael's Estate, where I have my studio, a downstairs neighbour is Clocktower Music, an extremely funky emporium of sound specialising in vinyl records. I've shown a couple of rock icon portraits (a bit of a departure as I don't usually do celebs) on its walls. Well, towards the end of last year I was roped in to help out a bit with their social media and press releases... and it was soon voted Best Independent Record Shop in the South.
This year, our attention turned to the excellent Bridport Times. I've had articles in the last three editions, albeit initially just as generically-credited Clocktower pieces, but my own byline appeared on the last one – 'Shooting Stars', a profile of locally-based photographer Adrian Boot, who has worked with more music megastars than you can shake a drumstick at. Unfortunately, the pandemic has meant that the BT's most recent issues are not available in their usual print versions, only online, and now even that is paused for the time being. Everyone here really likes this little mag, it's always a great read, so we look forward to its speedy return – and, of course, we hope that all businesses impacted by the lockdown will recover before too long.
Back to painting...