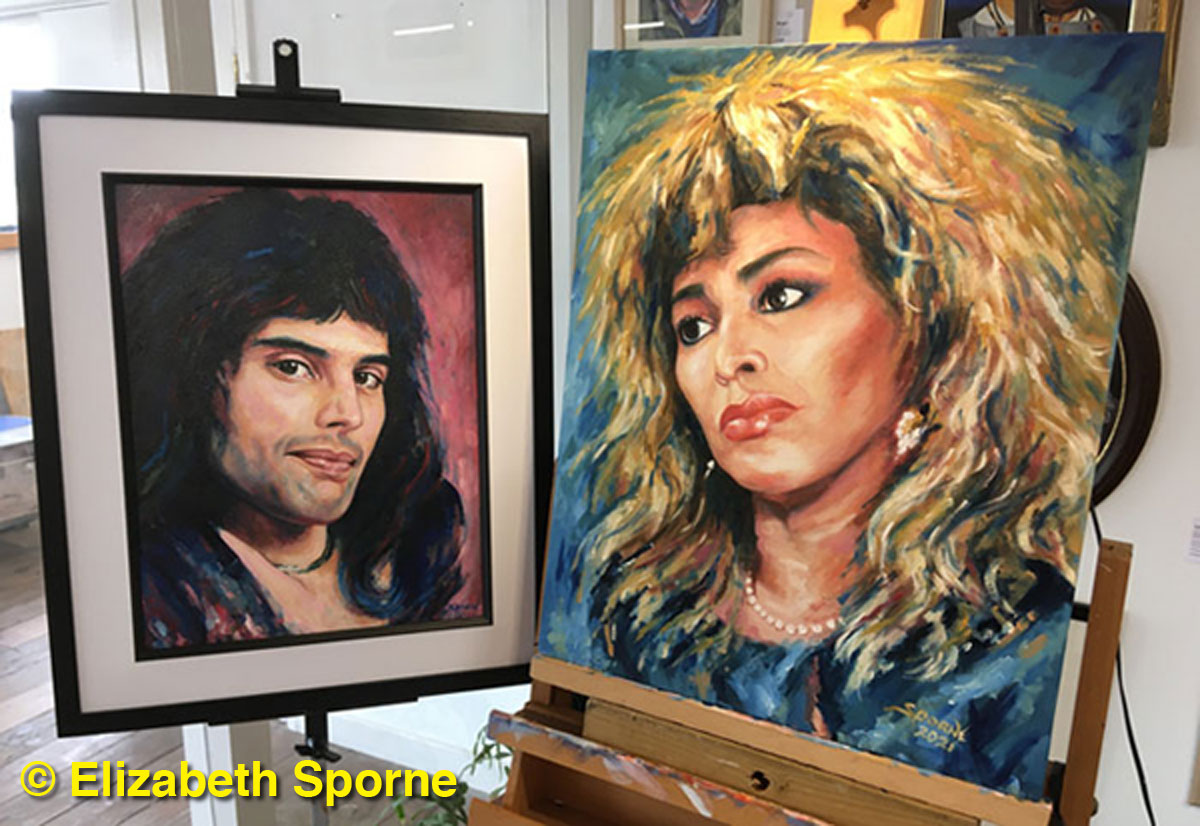 Freddie & Tina
15 August 2021
Just finished is my portrait of Tina Turner, who now joins the recently-completed Freddie Mercury on the walls of the studio. I'm really enjoying depicting these pop and rock legends.
About to leave the studio is my David Bowie portrait, which has been sold – he's off to somewhere just outside London. I do, though, still have prints-on-canvas and posters of it available (the artist usually retains copyright).
I plan to get prints made of most of this 'music icon' series... so that means yes, there will be others. In fact, there's an ever-growing list... who's next?