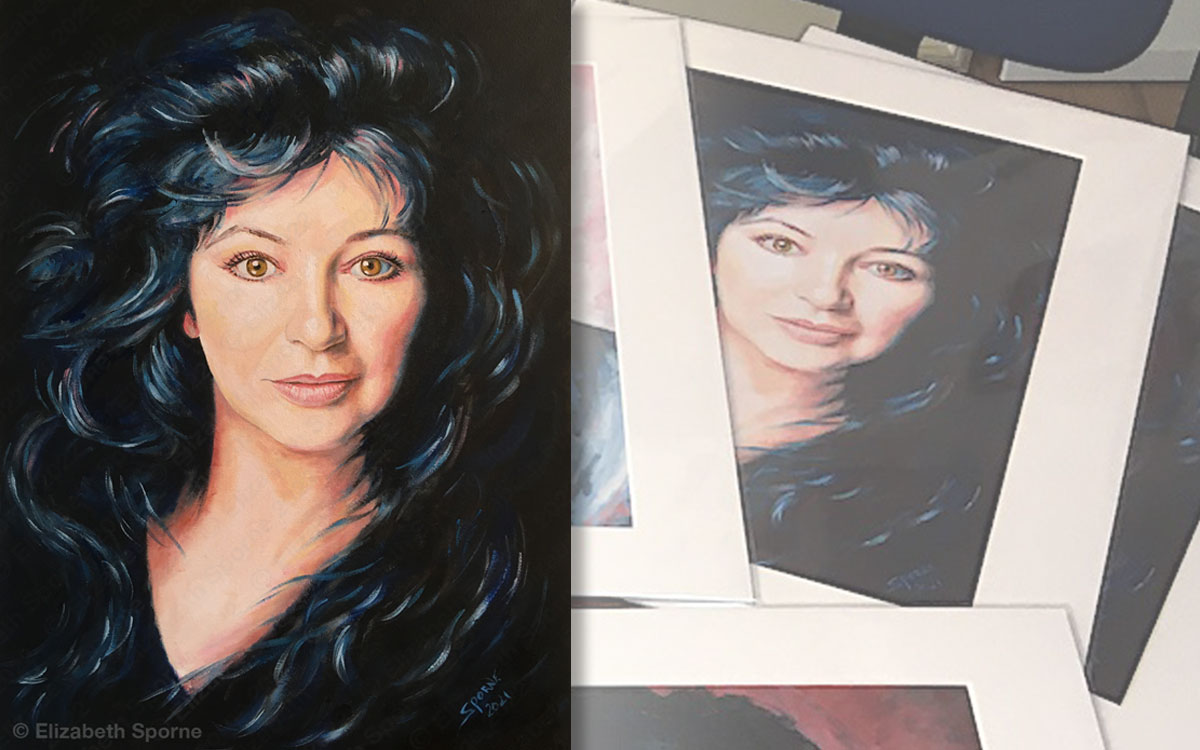 Kate's No. 1
23 June 2022
Congratulations to the magnificent Kate Bush who has once again reached No.1 in the UK Charts, with Running Up That Hill.
The legendary singer-songwriter has the TV show Stranger Things to thank for her surprise 2022 hit as, after the song featured in a recent episode, its subsequent resurgence in popularity gave her the second chart-topper* of her career – a record-breaking 44 years after the first, the immortal Wuthering Heights. (*UK – it's nabbed the top spot in other countries, too.)
As luck would have it, late last year I painted Kate for my Music Icons series of portraits. Not from life, of course (I wish I had that reach) but as usual putting my own perception of the person, rather than the persona, to the fore.
While the original 18x24in oil painting will be released for sale in the autumn, prints on canvas can be made to order at any point and A3 signed & mounted prints of the portrait are available now. Contact me with any enquiries.